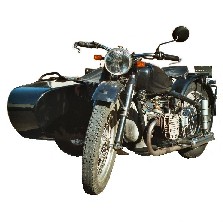 Manuel - Mise en conservation (stockage) - Page 7
7 LONG TERM STORAGE OF MOTORCYCLE
To avoid corrosion and surface damage, the following should be done for long term stored motorcycle:
7.1 Remove spark plug, fill 30 ml engine oil to each cylinder through funnel screen filter, refit the spark plug, apply gently kickstarter to rotate engine crank shaft for 3-4 times.
7.2 Drain away gasoline from gasoline tank and caburetter, remove carburetter cover, fill 15 ml engine oil to the carbureter, rotate throttle twist grip to move throttle valve up and down for 3-4 times.
7.3 Remove air filter , coat air valve with engine oil, open and close the valve 3-4 times, and refit the air filter.
7.4 Remove battery and check its voltage, charge and clean the battery, and store it separately. The battery should be recharged before operation if it has been stored for over half a year.
7.5 Clean thoroughly the motorcycle and coat brakes, clutch shaft and stand shaft with industrial vaseline.
7.6 Coat chromium plated and exposed thread parts with vaseline.
7.7 Store the motorcycle in a dry room with its stand propped.
Fermer cette fenÍtre pour retourner ŗ "Mon CJ750".